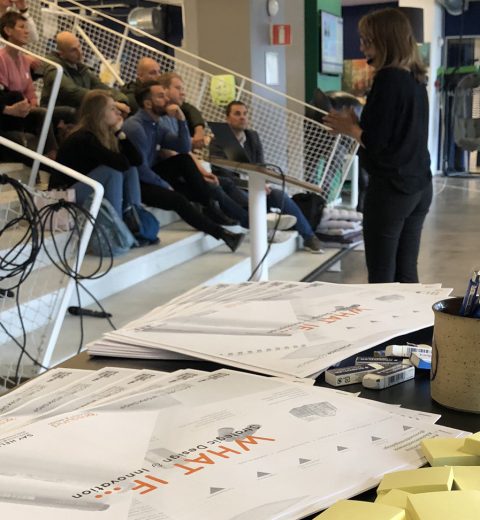 Strategic design and innovation - a successful combination
(Scroll down for English) Strategisk design kan användas för att skapa innovativa produkter, differentiera ditt marknadserbjudande och öka värdet till dina kunder. Ett intressant tema tyckte alla de som anmälde sig till de två välbesökta och uppskattade workshops vi arrangerade under Skåne Innovation Week 2019. Här kommer några användbara tips från workshopen. Workshopen började med […]
Welcome to seminar and workshop during Skåne Innovation Week!
(Scroll down for English) I maj är det dags för Skåne Innovation Week och vi på Öresund Strategy & Design kommer att arrangera två seminarium på temat strategisk design och innovation!  Vi kör i Malmö den 24 maj och i Helsingborg den 28 maj! Här hittar du mer information och länkar till anmälan. Välkommen! Om seminariet: […]
Lunch Seminar - Why Strategy & Design?
(Scroll down for English) Många pratar om design, men vad är det egentligen? Hur kan det användas för att utveckla dina affärer, differentiera ditt marknadserbjudande och skapa mervärde för dina kunder? Kom och lyssna på industridesigner Marie Nilsson från Öresund Strategy & Design, bli inspirerad och ta reda på hur du och ditt företag kan dra […]