Rapport från Frontiers, en omvälvande design- och innovationskonferens
Report from Frontiers, a mind blowing design and innovation conference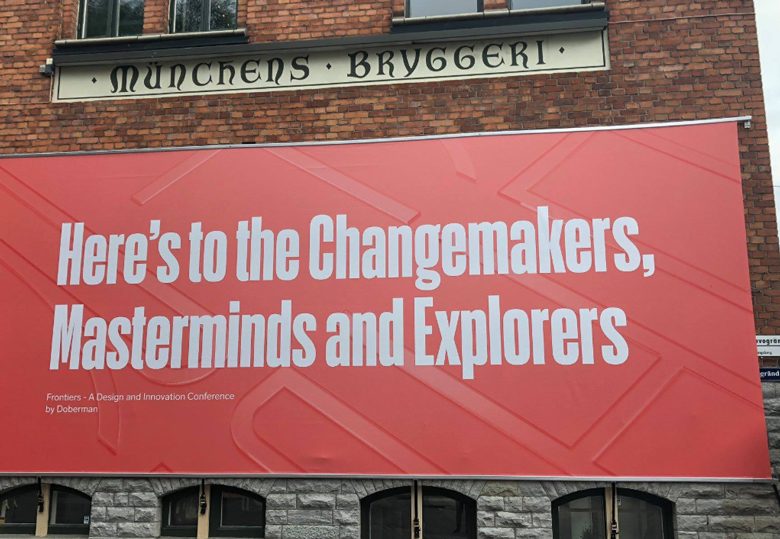 (Scroll down for English)
Vilket kraftfullt verktyg design är för att skapa förändring! Design med kroppsvävnad, design för sinnena, design för att hjälpa forskare och ingenjörer att tänka igenom sitt tänkande, design av AI som kompanjon, design för de många i Indien, design av en glassorkester…
Detta och mycket mer presenterades på Dobermans Frontiers Conference i förra veckan. En konferens som inspirerade, utmanade och skapade ödmjukhet för den påverkan design har och det ansvar det innebär. På scen fanns en fantastisk serie av designers som arbetar inom arkitektur, röststyrning, artificiell intelligens, rymdforskning, hållbar framtid, kroppshackning mm. Här kommer en summering av upplevelsen med länkar för den som vill fördjupa sig. Hoppas du finner det lika spännande som jag gör!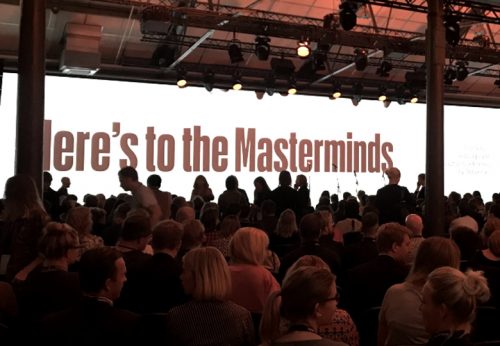 Akt 1: Changemakers
En ögonöppnande blandning av changemakers som delar sina tankar om social design:
Akt 2: Masterminds
Nya beteenden, ny teknologi, nytt, nytt…. Möjligheterna att skapa genuint banbrytande produkter och tjänster är mer utmanande och komplext än någonsin.
Akt 3 – Explorers
Att testa och utforska är en förutsättning för innovation.
Emilie Baltz

är livsmedelstekniker, upplevelsedesigner och multimediakonstnär som visar högtalare av isblock och en orkester där instrumenten är glass som man slickar på…!
Agi Haines kallar sig spekulativ designer och skapar fiktiv design med kroppsdelar kombinerat med framtida teknik.
ENGLISH
What a powerful tool design is for creating change! Design with body tissue, design for the senses, design to help researchers and engineers think through their thinking, design of AI as a companion, design for the many in India, design of an ice-cream orchestra…
This and much more were featured at the Doberman Frontiers Conference last week. A conference that inspired, challenged and created humility for the impact design has and the responsibility it implies. On stage was a fantastic series of designers working in architecture, voice interaction, artificial intelligence, space research, sustainable future, body hacking etc. Here is a summary of the experience with links for those who want to explore more. Hope you find it as exciting as I do!
Akt 1: Changemakers
An eye-opening mix of changemakers sharing their thoughts about social design:
Akt 2: Masterminds
New behaviours, new technology, new, new…. The opportunities to create genuinely groundbreaking products and services are more intriguing than ever before.
Akt 3 – Explorers
To test and explore is a prerequisite for innovation.
Emilie Baltz, food technologist, experience designer and multimedia artist, shows speakers of iceblocks and an orchestra where the instruments are icecreams…!
Agi Haines calls herself Speculative Designer and creates fictiv design with body parts combined with future technology.