Inspiration: Upplev design i sommar
Inspiration: Experience design this summer
(Scroll down for English)
Sommar och semester! Ett utmärkt tillfälle att vila, reflektera och samla inspiration. Nu kan vi ta oss tid att uppleva design; se former, känna på ytor, utforska material, testa funktioner, få nya idéer… Här kommer några tips på platser och evenemang där du kan uppleva design fysiskt och virtuellt!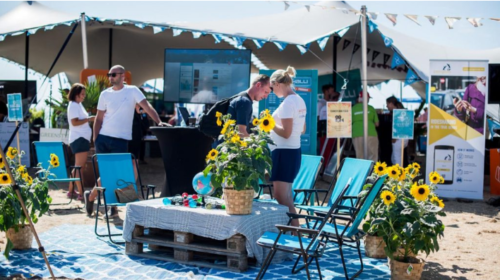 Upplev och testa nya produkter på festival
Tillbringa några dagar i Varberg och strandfestivalen Hallifornia med entreprenörsdelen Silicon Halli 16-18 juli. Här har du möjlighet att delta i olika event där utvalda entreprenörer och startups testar sina nya tjänster och produkter. Var med och påverka, lämna feedback och få fina sommarupplevelser längs havet i Varberg.
Upplev Form Design Center i Malmö
Form Design Center ligger i de gamla fina kvarteren i centrala Malmö och är ett säkert tips för designinspiration. Här finns utställningar, tidskriftscafé och butik som verkligen är värt ett besök.
Upplev examensutställningen på Industridesignskolan vid Lunds Universitet virtuellt
Industridesignskolan i Lund är en högt ansedd designutbildning som varje år har en examensutställning av hög kvalité. I år genomförs denna utställning online och är öppen för alla att se och reflektera över, var du än befinner dig i världen. Utställningen presenterar kandidat- och masterprojekt som spänner över ett brett spektra av produkt- och intresseområden.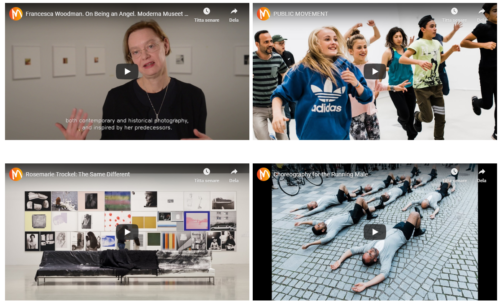 Upplev Moderna Museet i Malmö hemifrån
För dig som blir inspirerad av konst, har Moderna Museet en mängd digitalt material att ta del av: Soffvisningar, seminarier, intervjuer med mera.
ENGLISH
Summer and holidays! An excellent opportunity to rest, reflect and find inspiration. Now we can take the time to experience design; see shapes, feel surfaces, explore materials, test functions, get new ideas … Here are some tips on places and events where you can experience design physically and virtually!
Experience and test new products at festivals
Spend a few days in Varberg and the beach festival Hallifornia with the entrepreneurial part Silicon Halli 16-18 July. Here you have the opportunity to participate in various events where selected entrepreneurs and startups test their new services and products. Be involved and influence, leave feedback and get great summer experiences along the sea in Varberg.
Experience Form Design Center in Malmö
Form Design Center is located in the old nice neighborhoods in central Malmö and is a safe tip for design inspiration. There are exhibitions, a magazine café and a shop that are really worth a visit.