Designkoncept – Framtidens smarta cykellås
Design concept - Smart bike lock of the future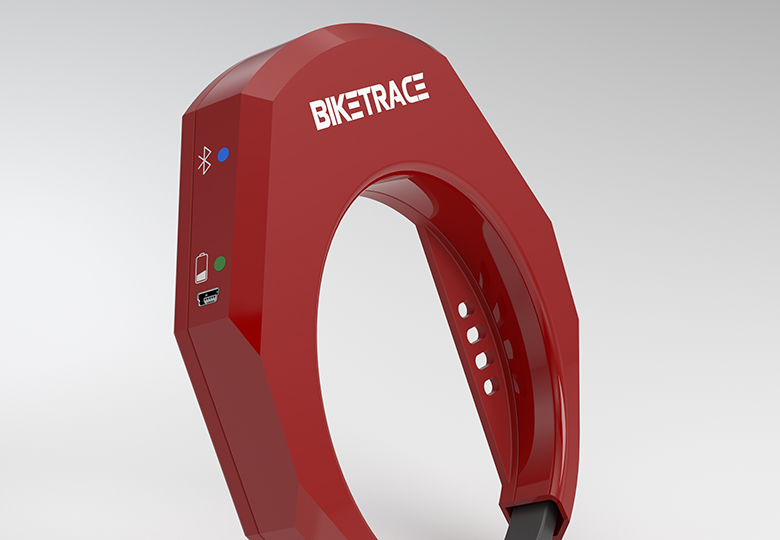 (Scroll down for English)
Biketrace är ett start-up-företag som tar med oss och våra cyklar in i framtiden. De är en tjänsteleverantör som gör cyklar smartare och digitalt anslutna. Biketrace är banbrytande i att integrera cyklar med smarta städer och Internet of Things.
Biketraces cykellås är laddat med smarta funktioner för att låsa, bevaka, larma, spåra och dela din cykel. Det är uppdelat i en lättanvänd app för din smarta telefon och ett fysiskt lås på cykeln. Läs mer om Biketrace smarta lås>
Vi på Öresund Strategi & Design fick äran och nöjet att skapa ett första designkoncept. Vi tog oss an det på samma sätt som vi brukar göra, genom att säkerställa att vi verkligen förstår användarnas behov och sammanhanget produkten ska användas, men också den vision och ambition företagets grundare har.
Designmässigt ville vi skapa en intresseväckande form som tydligt visar dess smarta funktioner. Fasetter på framsidan är en flirt med den transformer-estetik som Biketrace är inspirerad av.
För start-ups är det otroligt viktigt att tidigt visualisera en spännande och intresseväckande produktdesign, för att kunna förmedla sin vision till investerare, kunder och samarbetspartners. Kontakta oss om du vill veta mer!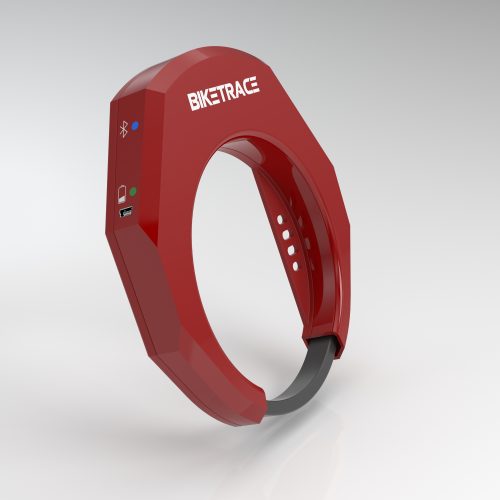 ENGLISH
Biketrace is a start-up company that takes us and our bikes into the future. They are a service provider that makes bikes smarter and digitally connected. Biketrace is pioneering in integrating bicycles with smart cities and the Internet of Things.
Biketrace's bike lock is loaded with smart features to lock, monitor, alarm, track and share your bike. It is divided into an easy-to-use app for your smart phone and a physical lock on the bike. Read more about Biketrace smart locks>
We at Öresund Strategy & Design got the honor and pleasure to create a first design concept. We approached it the same way we always do, by ensuring that we truly understand the user needs and the context the product is used in, but also the vision and ambition of the company's founder.
In terms of design, we wanted to create an interesting shape that clearly shows the smart features. Facets on the front are a flirt with the transformer aesthetics that Biketrace is inspired by.
For start-ups, it is incredibly important to visualize an exciting and eye-catching product design early on, in order to convey its vision to investors, customers and partners. Contact us if you want to know more!